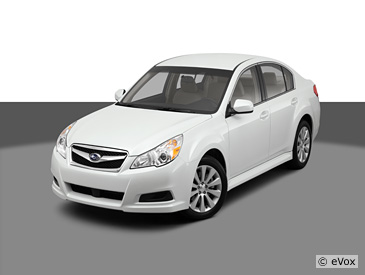 Overview:
This week we're looking at the 2012 Subaru Legacy 3.6R Limited Sedan with comfortable seating for 5. A great, affordable quality family sedan. There's lots to like in this capable car from a company with a great track record for reliability. Not much bad press on the Subaru and they all come with All Wheel Drive safety.
General Information: 
Parts from the US/ Canadian 50%, Japan 35%; Engine & Transmission – Japan. It is assembled in Lafayette, Indiana, USA, Classification is Mid-size. Cars from Subaru Forester, Impreza, Impreza WRX, Legacy, Outback & Tribeca.
Opinion:
Here is an echo of prior opinion about the cost of driving is going up thanks to the CHP enforcing California legislation pointed at raising revenue for a corrupt government hunger for cash to perpetuate a level of government services we can live without. The following listing is going around the internet and is substantially correct from my information. But the important thing is that you are beginning to see a significant increase in traffic stops. So be on your guard and don't be a victim. The bad guys are out in force.
Subject: Important Notice: HUGE California Traffic Tickets Fines Effective 01/06/2012 
Please be extremely careful in your driving and car registration & insurance matters. State of California is broke and they are trying hard to squeeze all of us hard to collect money. Thanks Gov. Jerry Brown. He is as bad as his father Pat Brown the older generation remembers.
Highway Patrol is under pressure to issue a lot more tickets than last year with at least 30% increase in fines over 2009, so beware of radar guns, highway and traffic cameras  and tougher enforcement of parking rules.
Here are some OBSCENE Traffic Ticket Fines (Effective 01/06/2012) Go to the Snopes link for more information  http://www.snopes.com/politics/traffic/california2011.asp .
VC 14600(A)     $214  Failure to notify DMV of address change within 10 days
Note: The fine may be reduced with valid proof of correction.
VC 16028(A)     $796  Failure to provide evidence of financial responsibility (insurance)
Note: This fine may be reduced with proof of insurance on or after the violation date.
VC 21453(A)     $436  Failure to stop at a red signal.
VC 22350           $328 Unsafe speed, 16 to 25 miles over the limit.
VC 22454(A)       $616  Passing a school bus with flashing red signals.
VC 23123(A)      $196  Driving while using a wireless phone not hands free, first offense.
VC 22500            $976  Parking in a bus loading area.
VC 22507(A)       $976  Violation of disabled parking provisions, first offense.
VC 22507(B)     $1876   Violation of disabled parking provisions, second offense.
VC 27360            $436   Mandatory use of passenger child restraints.
VC 4000              $256        No evidence of current registration.
Note: The fine may be reduced with valid proof of correction.
Handling & Performance:
Very good with 256 horsepower delivering responsive power as well as 28 highway mpg.
Styling:
Lovely… but common place at the same time.
Fit and Finish:
Very good that is common to Japanese cars.
Cost:
Very good in class. But if you want Nav, moon roof, XM, Bluetooth, rear vision camera, DVD player you can add $3,000. You can reduce this cost significantly by getting a portable Nav if it is as important a convenience as it is for me.
Conveniences and comfort:
I find I can do without a moon roof and seldom use other items in the Options listing for $3,000 as well.
Consumer Recommendation:
Wow, a lot of brands in class. I've driven all brands …. And Subaru is surely a great option in the top 10 in my mind. Buick, Chevrolet, Chrysler, Ford, Honda, Hyundai, Kia, Mazda, Mitsubishi, Suzuki, Subaru, Toyota and VW is an alphabetical listing. You can rearrange the list in order of your preference.
Recognized Competition:
Subaru Legacy $29,000, Acura TSX $30,000, Audi A4 $33,000,  BMW 3 Series $35,000, Buick LaCrosse $30,000, Buick Regal $27,000, Buick Verano $23,000, Cadillac CTS $36,000, Chevrolet Malibu $28,000, Chrysler 200 $19,000, Dodge Avenger $20,000, Ford Fusion $25,000, Honda Accord $30,000, Hyundai Sonata $26,000, Infiniti G Sedan $32,000, Kia Optima $27,000, Lexus ES 350 $37,000, Lexus IS $35,000, Lincoln MKZ $35,000, Mazda 6 $24,000, Mercedes Benz C-Class $35,000, Mitsubishi Galant $24,000, Nissan Altima $25,000, Nissan Maxima $32,000, Saab 9-3 $29,000, Suzuki Kizashi $22,000, Toyota Camry $27,000, Volkswagen CC $35,000, Volkswagen Jetta $18,000, Volkswagen Passat $29,000, Volvo S40 $28,000.
Good News:
Priced well, good safety features built in, great family sedan.
Bad News:
None
Standard Equipment:
3.6 liter 6-cylinder engine, 5-speed auto trans, power steering, all wheel drive, traction control,  vehicle dynamic control, 4-wheel ABS disc brakes, front , side and side curtain airbags, LATCH Child system, theft alarm and immobilizer system, tire pressure monitor, 17" alloy wheels, leather seating, climate control, audio with CD player, power windows, Bluetooth,
Gas Stats:
$3.61/ Gal avg. January 12, 2012
for more information.
18 City and 25 Highway MPG
Pricing:
MSRP $28,295.
Your comments are welcomed. My e-mail is joe@autolove.com
Copyright © 2012 – An Automotive Love Affair
Your comments are welcomed. My e-mail is joe@autolove.com
Copyright © 2014 – An Automotive Love Affair.